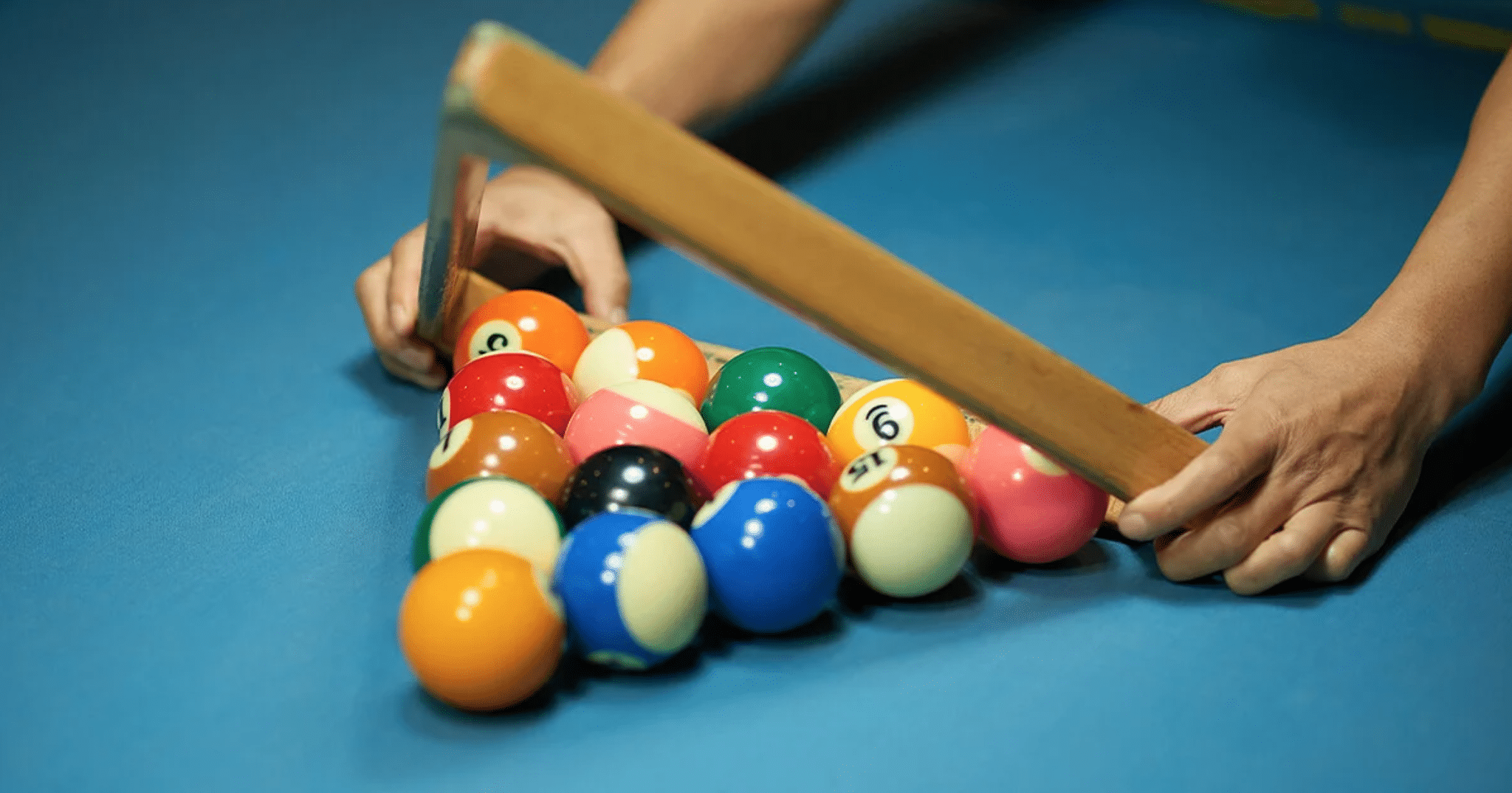 A billiards kit typically includes everything you need to enjoy a game of billiards or pool. Whether you're a casual player or a serious enthusiast, having the right equipment can significantly enhance your gaming experience. Here's what you might find in a standard billiards kit:
1. Pool Cues: These are the primary tools used to strike the cue ball. They come in various weights, lengths, and materials, such as wood, fiberglass, or graphite. A good kit usually includes two or more cues to accommodate different players or preferences.
2. Cue Balls: These are the solid white balls that players strike with the cues. A kit often contains multiple cue balls in case of loss or damage.
3. Object Balls: These are the colored balls that players aim to pocket. In the most common version of pool (8-ball), you have seven striped balls, seven solid balls, and the black 8-ball.
4. Triangle Rack: This is used to arrange the object balls in the starting position at the beginning of a game. It's usually made of plastic, wood, or metal.
5. Chalk: Essential for maintaining cue tip grip and preventing miscues, chalk is applied to the cue tip before each shot. Kits usually contain a few chalk cubes or a chalk holder.
6. Bridge Stick: Also known as a "bridge," it's an extension for the cue that helps in making shots when the player's reach is limited.
7. Table Brush: Keeping the playing surface clean is crucial for smooth gameplay. A brush designed specifically for billiards tables helps remove chalk dust and other debris.
8. Table Cover: A protective cover helps keep the table clean when not in use and prevents dust accumulation.
9. Cue Tip Shaper/Scuffer: This tool ensures that the cue tip maintains its proper shape and roughness for optimal striking performance.
10. Cue Rack or Holder: It's a convenient way to store your cues when not in use, often designed to hold multiple cues and keep them organized.
Depending on the kit's quality and intended use, some might include additional accessories like cue gloves for better control, cue tip repair kits, or instructional materials for beginners. As you advance in the game, you might also consider more specialized cues, custom cue cases, or table accessories like a bridge head, ball cleaner, or even specialized lighting for the playing area.
Investing in a good billiards kit ensures you have the necessary tools to enjoy the game to its fullest, whether it's for friendly matches with friends or more competitive play.
Here are 5 best billiards accessory kits available in the market to help you with your buying decisions.
Pool Table – Premium Billiard 32 Pieces Accessory Kit
Pool Table - Premium Billiard 32 Pieces Accessory Kit - Pool Cue Sticks Bridge Ball Sets
as of November 27, 2023 3:40 pm
Introducing the Premium Billiard 32-Piece Accessory Kit for Pool Tables, a comprehensive set to elevate your billiards experience:
Complete Set: This kit comprises 32 premium billiard accessories, ensuring you have everything needed for an enhanced game.
Regulation-Sized Equipment: The set includes regulation-sized balls measuring 2 1/4 inches in diameter, meeting official standards for competitive play.
Essential Components: It features a complete set of regulation-sized billiard balls, four cue sticks measuring 57.5 inches each, a bridge stick with a head, a wooden nine-ball diamond rack, a wooden triangle, a six-cue wooden Roman cue rack, under rail and table brushes, a tip repair kit, chalks, a table cover, a tally bottle, tally balls, and much more, providing all the essentials for a complete and professional setup.
This kit ensures you have everything necessary to enjoy a quality game of pool while maintaining the integrity of regulation-sized equipment.
Gamesun Pool Table Premium Billiard 20 Pieces Accessory Kit
Gamesun Pool Table Premium Billiard 20 Pieces Accessory Kit, Pool Cue Sticks Bridge Ball Sets,Premium Billiard Accessory kit Set, Includes All Accessories to Start a Billiards Game
as of November 27, 2023 3:40 pm

Gamesun Pool Table Premium Billiard 20-Piece Accessory Kit, a comprehensive set designed to kick-start your billiards experience:
Complete Set: This premium kit encompasses all the necessary accessories required to initiate a billiards game, offering a seamless start to your playing sessions.
Key Components: The set includes premium 2-1/4″ billiard balls, four 58" 2-PC Canadian maple cues, a graphite bridge stick with a clear head, a heavy-duty nine-ball diamond rack, a heavy-duty eight-ball triangle rack, a wooden 8-cue rack holder, a 9" wood rail brush, a wood corner brush, a set of plastic shake bottle with numbers, a pen-style chalk holder, two black nylon professional gloves, 12 blue chalks, a sander rack, a red sander, a table cover, a manual, and a Shaft Pool Cue Slick.
High-Quality Construction: The 58" maple cues feature Canadian maple shafts, stainless joints, fiber ferrules, layered leather tips, and each weighing 20 ounces, ensuring durability and performance.
Hours of Enjoyment: With all the components included, this kit facilitates various billiards games like 8-ball, nine-ball, Bottle Billiards, one-pocket, and more, providing endless hours of fun and entertainment.
Durable Materials for All Levels: Crafted from high-quality materials capable of withstanding daily use, this set caters to billiards enthusiasts of all levels, from beginners to proficient players. Ideal for both kids and adults, it's suitable for personal use or hosting home pool tournaments, enhancing the playing experience for all skill levels.
Hathaway Deluxe Billiards Accessory Kit
Hathaway Deluxe Billiards Accessory Kit, Mahogany Finish
3 new from $147.57
Free shipping
as of November 27, 2023 3:40 pm
Complete Billiard Kit: This deluxe kit includes (4) two-piece cues, (16) 2.25-inch billiard balls, a sturdy solid wood wall rack, an official billiards rule book, (2) brushes, cue chalk, 8-ball and 9-ball triangle racks, a cue maintenance kit, a pool table cover, and a shaker bottle with numbered peas for kelly pool.
For All Skill Levels: Crafted from durable, high-quality materials, every component in this pool accessory kit is built to endure frequent use. Ideal for players of all levels, whether you're a novice or an intermediate player, this set promises enjoyable gameplay.
Sturdy Maple Cues: Crafted from durable maple, these pool cues are designed for longevity. Each cue stick features a steel joint and comes in two pieces with a convenient screw-on design, ensuring effortless transport and storage.
Included Tally Bottle: Enhance your game nights with the shaker bottle and numbered peas included in the kit. These accessories add a new dimension to your games, enabling play variations like kelly, pea, or pill pool – enjoyable rotation games for 2-6 players.
180-Day Warranty: The manufacturer stands behind this billiards accessory kit with a 180-day warranty, ensuring it's free from defects in workmanship and materials under normal residential use conditions. This warranty provides peace of mind for your investment in quality billiards equipment.
Premium Billiard 32 Pieces Accessory Kit
Pool Table - Premium Billiard 32 Pieces Accessory Kit - Pool Cue Sticks Bridge Ball Sets (Kit-3)
as of November 27, 2023 3:40 pm
Complete Premium Set: This kit comprises premium billiard accessories, including regulation-sized 2-1/4″ billiard balls, four cue sticks, a deluxe acrylic bridge stick with a head, a mahogany nine-ball diamond rack, a mahogany triangle, a mahogany six-cue Roman rack, mahogany under rail and table brushes, chalks, a table cover, and an array of additional essentials.
Added Extras: Alongside the essential accessories, this kit offers two professional magnetic chalk holders, an elegant acrylic cup, a billiards novelty hanging hook, a tally bottle, and balls to elevate your gameplay and billiards experience.
Standard Cue Measurements: The included cue sticks measure 57.5 inches each, ensuring a standard length for comfortable and consistent play.
This comprehensive kit provides everything you need for a premium billiards setup, from essential tools to added extras, all crafted to enrich your playing environment and enjoyment.
Jenaai 37 Pcs Pool Table Accessories
Jenaai 37 Pcs Pool Table Accessories Billiards Accessories Billiard Pool Balls with Triangle and Diamond Ball Holder Cue Chalks Pool Cue Tip Pool Sticks Pool Table Brush Set
as of November 27, 2023 3:40 pm
Comprehensive Package: This package includes 37 essential pool table accessories. Among them are 16 pool table balls, 1 triangle billiard ball holder, 1 diamond billiard ball holder, 2 billiard pool table rail brushes, 1 billiards bridge head, 1 pool cue holder, 1 billiard shaker bottle with tally balls, 4 pool cue tips, 4 pool cue chalks, 2 cue chalk holders, and 4 pool sticks. This complete set caters to all your billiards needs.
Convenient Organization: The pool table accessories offer both convenience and organization. The cue holder and ball holders ensure neat organization, providing easy access while preventing clutter in your game room.
Quality Craftsmanship: Crafted mainly from quality resin, the pool cue balls exhibit a smooth and reliable finish. The pool table sticks, made of sturdy wood, are solid and durable, designed to withstand extended use without breaking, deforming, or fading.
Detailed Sizing: The billiard balls have a diameter of approximately 2.25 inches (5.72 cm), while the pool table sticks measure about 57.1 inches (145 cm) in length—standard sizes tailored for comfortable and regular use.
Practical Gift Option: This pool ball set makes for practical and thoughtful gifts for family, friends, colleagues, or neighbors. Appreciated for their fine craftsmanship and practical functionality, they're suitable as daily or holiday gifts, delighting any billiards enthusiast.
This comprehensive set ensures you have everything necessary for a complete and enjoyable billiards experience, while also making a fantastic gift choice for fellow billiards aficionados.
ISPiRiTo Pool Table Accessory Kit
ISPiRiTo Pool Table Accessory Kit Premium Billiard Acc Kit Professional Billiards Equipment Deluxe Snooker Parts - 58 Inch Maple Pool Sticks 2-1/4 Inch Billiard Balls Set Bridge Stick w/Head Brush
as of November 27, 2023 3:40 pm
Presenting the iSPiRiTo Pool Table Accessory Kit, a premium set designed to kick off your billiards games with a comprehensive array of tools:
All-Inclusive Kit: This premium billiard accessory kit includes essential items to start a game, such as 4 x 58″ Canadian hardwood pool cue sticks, a box of 2-1/4 Inch Regulation Size Billiard Balls, a Bridge Stick with Bridge Head, a wall-mounted stick hanger, a Hardwood Triangle, a Hardwood Diamond, 2 Chalk Holders, 2 Billiard Cleaning Brushes, a Tally Bottle with Numbered Peas, a Pool Table Cover, and a box of Cue Tip Repair kit.
Quality Construction: The 4-pack of pool sticks features Canadian Maple Cues with an Irish Wrap and unique overlay decals. Their seamless stainless steel interface ensures sturdy hits while minimizing vibrations. These cues, 58 inches in length, boast a 13mm leather tip and weigh between 19-20 oz, ensuring optimal performance.
High-Quality Billiard Balls: The included 2-1/4 Inch American-style 16-ball set is crafted from high-quality polyester resin, offering high density, scratch resistance, and durability. Precise rounding and balance ensure a smooth shot every time.
Durable Accessories: The diamond rack, triangle rack, brushes, and cue hanger are constructed from high-quality hardwood, ensuring sturdiness and durability. All necessary installation accessories are provided.
Versatile and Durable: Crafted from top-notch materials, this complete set withstands everyday use, catering to billiards players of all levels, from amateurs to professionals, kids to adults. Packaged in a customized styrofoam with an elegant gift pack, it's ideal for gifting, setting up family game rooms, or billiard bar use.
This comprehensive kit is crafted to provide an exceptional billiards experience, offering durability, quality, and versatility for players of all levels and settings.
Conclusion:
In conclusion, a well-equipped billiards kit isn't just a collection of accessories; it's the gateway to an immersive and enjoyable gaming experience. From regulation-sized balls to precision-crafted cues, each component plays a vital role in refining your skills and enhancing your gameplay. Whether you're a seasoned player or just starting, investing in a comprehensive kit ensures you're equipped with the tools necessary to sharpen your shots, maintain your equipment, and elevate your enjoyment of this timeless game. With the right gear at your disposal, every game becomes an opportunity to hone your technique and revel in the thrill of the game.