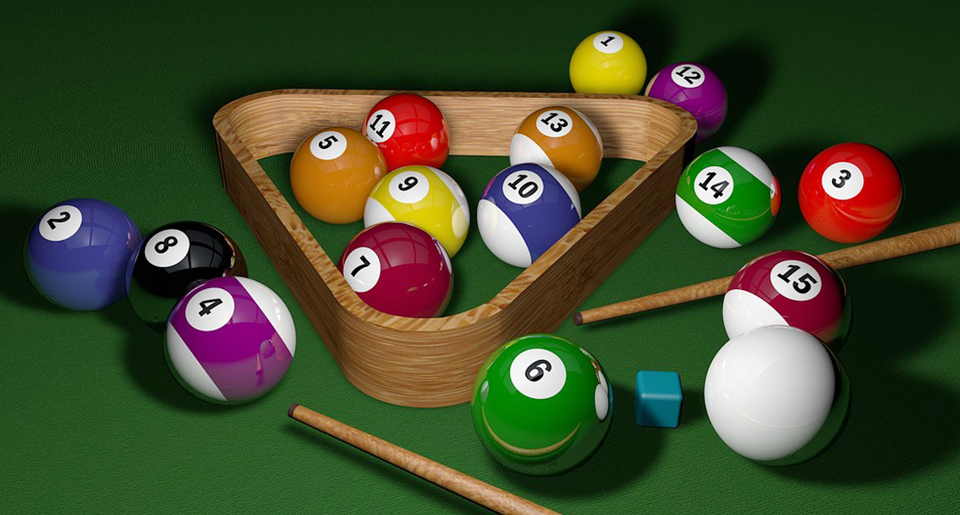 Thinking about pool tables is the first thing that comes to mind when you want to start or upgrade a billiard business, or just have one for your own. However, what good is a pool table without any accessories? To kick the party on, you would need some accessories including balls, a ball rack, pool cues, and some chalk.
Below is a list of 11 best pool table accessories available on amazon to help you enjoy a nice game, protect your pool table and equipment for years to come.
JAPER BEES POOL BALLS SET
JAPER BEES Pool Balls Billiard Balls Pool Table Balls Set Regulation Size Classic Pro and Marble (Premium)
as of November 27, 2023 2:44 am
JAPER BEES Deluxe Billiard Ball/Pool Ball Set is made of high-grade high-quality resin which is very durable and long-lasting. Each ball is designed with an emphasis on ergonomics, best color saturation, and glossiness for visual comfort during a long-time play. This pool balls balance provides the best roll and the optimal ball-to-surface friction.
JAPER ball set comes in standard uniformed weight for more consistency and finished with a hard-vitrified surface. Also, it is impact-resistant, scratch-resistant, and burn spot resistant. This set is one of the best pool table accessories available on Amazon.
PRODUCT SPECIFICATIONS
| Size | Weight | Grade | Number style |
| --- | --- | --- | --- |
| 2-1/4″ Diameter | 6 Oz | Deluxe | Black Cute Number |
SET OF 4 POOL CUES NEW 58″ BILLIARD HOUSE BAR POOL CUE STICKS
Set of 4 Pool Cues New 58" Billiard House Bar Pool Cue Sticks (SET15~18)
2 new from $60.99
1 used from $58.95
Free shipping
as of November 27, 2023 2:44 am
Now that you already have the balls aside, you pretty much need some pool cues to play with. This Billiards Depot pool cue set includes 4 complete two-piece type pool cues. Each pool cue is 58" long, which is normal for two-piece pool cues.
Each cue stick is made from high-quality hardwood material, Irish linen wrap, and finished with a 13 mm leather tip. The butt design has a decal overlay finish to provide each cue a unique feel and look. Cues are available in different weight sizes including; 18, 19, and 20 ounces.  
PRODUCT SPECIFICATIONS
| Length Size | Warp Type | Material | Weight | Color | Tip Size | Joint Size |
| --- | --- | --- | --- | --- | --- | --- |
| 58" | Irish Linen | Hardwood | Varies | Varies | 13 mm | 5/16 x 18 |
If the pool cues you are looking for are for public bars and ball halls, you should consider using one-piece pool cues. One-piece pool cues can't be disassembled and put in a case for example. However, two-piece pool cues can. HAN'S DELTA Set of 6 Pool Cues is a good alternative to consider. 
FELSON BILLIARD SUPPLIES MAHOGANY STAIN TRIANGLE AND DIAMOND BALL RACKS
Felson Billiard Supplies Mahogany Stain Triangle and Diamond Billiard Ball Racks
as of November 27, 2023 2:44 am
Before you go ahead and rack the balls, you will need a ball rack to help you rack the balls in the correct manner. Balls must be tight and have no spaces between them before you take the frame away. You also need to ensure that ball distribution is done according to the game rules.
Felson Billiard Mahogany Stain Triangle and Diamond Ball Racks are premium-quality solid wood material and finished with rich Mahogany coating for vintage and antique vibe.
Both frames are standard regulation size which makes them ideal pool table accessories to use for any kind of pool game from casual to serious tournaments challenge. The classic 8-ball triangle frame has a 12" base and measures 11.5" tall, and the 9-ball diamond frame measures 11.75" tall by 8.25" wide.
If you are tired of bulky wood and plastic racks, you could try the new generation Magic Ball Rack 8, 9, and 10 Ball Combo Pack. These frames are very easy to use when you get the hang of it. Also, they are very easy to carry around and stored in a pool cue case for example. Take your pick!
CUETEC BOWTIE 3-IN-1 BILLIARD CUE TIP TOOL
Cuetec Billiard/Pool Cue Accessory: Bowtie 3-in-1 Billiard Cue Tip Tool (Scuffer/Shaper/Aerator), Single Tool
6 new from $21.99
Free shipping
as of November 27, 2023 2:44 am
As a beginner, you might ask what this tool really is and what it is for. Well, this tool is name is scuffer/shaper tool. It is a 3-in-1 pool cue tip tool that includes a shaper, a scuffer, and a tip pick that pokes the tip to hold chalk better and helps avoid miscues. This tool is a perfect tool for any pool player, especially for advanced players. It is small enough to fit in your pocket while playing and easy to store in your cue case when you finish. Cuetec Bowtie is one of the best pool table accessories in the market so far. It is an important accessory to have and it is highly quality.
As an alternative, you could also consider the 5-in-1 Collapsar Pool Cue Tip Repair Tool. Compared to the Bowtie 3-in1 pool cue tip tool, this new tool has two extra features in it. It comes with a burnisher which hardens and polishes the sides of your cue tip. It also features a radius gauge that has 8 different radii (R7.5-R12.5) to help you measure and regularly maintain your cue tip for better performance.
Collapsar Pool Cue Tip Repair Tool 5-in-1 Billiard Accessories Shaper/Scuffer/Aerator/Burnisher/Radius Gauge
as of November 27, 2023 2:44 am
MASTER BILLIARD/POOL CUE CHALK BOX
Master Billiard/Pool Cue Chalk Box, 12 Cubes, Black
14 new from $4.95
Free shipping
as of November 27, 2023 2:44 am
Now that you have your pool cue ready and the balls are ready, it is time to chalk that nice tip and fill it with some high-grade cue chalk. This gives it more accurate cue-to-ball impact and friction which helps you control your shots better.  Master Pool Cue Chalks have been proven for years to fulfill this purpose. They are high-quality material and are available in a variety of quantities and colors to match your pool table felt color for more convenience.
SILVER CUP BILLIARD/POOL CONE CHALK
Silver Cup Billiard/Pool Cone Chalk
14 new from $12.41
Free shipping
as of November 27, 2023 2:44 am
Hand chalks prevent your hand grip from slipping. It gets harder to hold the cue tight and perform a nice stroke with sweaty hands, therefore, applying some chalk on your hands and cue shaft would do the trick. Silver Cup Billiard/Pool Cone Chalk keeps your hands smooth, and dry. It reduces the friction between your hand and the cue shaft caused by moisture. It is designed as a cone shape for more hand chalking convenience and it also helps prevent dust collecting. 
If you are not into chalks and prefer other alternatives, you could try gloves. CUESOUL 10pcs/Set 3 Finger Pool Cue Gloves might be a good option for you. It comes in one size, fits both men and women; right hand or left hand. These gloves are available in 4 different colors.
57″ 2 PIECE POOL BILLIARD BRIDGE STICK
57" 2 Piece Pool Billiard Bridge Stick Choose from Regular or Cross Head (Regular)
as of November 27, 2023 2:44 am
While using a bridge during a pool game is completely optional for each pool player, some beginners or even advanced pool players find it very useful to use one. In any case, pool cue bridges help perform a better shot when it is hard to hit the cue ball for any particular reason. This tool is a must-have for bars and pool halls. For your own home pool table usage, it is completely up to you. It comes in handy sometimes.
OGRMAR 2PCS BILLIARD CUE SHAFT SLICKER CLOTH
Ogrmar 2Pcs Billiard Cue Shaft Slicker Cloth Snooker Towel Burnisher Cue Shaft Cleaner (2PCS)
1 used from $6.49
Free shipping
as of November 27, 2023 2:44 am
This cue shaft cloth cleaner is made from cotton material. Its purpose is to keep your pool cue shaft clean and extend its life. This cloth removes chalks, dirt, and oil from your cue shaft to keep it shiny and smooth. To use the tool, simply slide the shaft slicker over the cue shaft and rub it down a few times. This cloth is mostly for professional pool players and bar owners to best maintain their pool cues and get the best performance out of them. 
OESS BILLIARDS POOL TABLE AND RAIL BRUSH SET
OESS Billiard Pool Table Rail Brush Oak Finish Wooden Handle Nylon Bristles Set
as of November 27, 2023 2:44 am
When it is time to brush the table, you know you are having a good time. It is very important to continuously maintain your pool table parts, and maintaining the tablecloth is the number one priority. Therefore, OESS Billiards Table brush is a good option to keep dust and dirt off your pool table and rails. It comes with two different brush sizes in order to clean the surface and hard spaces. It is also features gentle Nylon bristles to preserve the pool tablecloth from any damages or scratches.  
As a plus, if you care more about your pool table, you can check the Table Cleaning Quick Cleaner which is very fantastic for removing dust and dirt from your tablecloth. It is very easy to use, and it does the job.
FLINTAR WALL CUE RACK, STYLISH PREMIUM BILLIARD POOL CUE STICK HOLDER
Flintar Wall Cue Rack, Premium Billiard Pool Cue Stick Holder, Made of Solid Hardwood, Improved Direct Wall Mounting, Cue Rack Only (Cues, Balls and Ball Rack not Included), Mahogany Finish
as of November 27, 2023 2:44 am
The end of the game. What a joy!! It is now time to put things back together safe and protected for the next time to play. Therefore, you will need a cue rack that fits all equipment. Flintar Wall Cue Rack is just the right pick for that. It is high-quality solid hardwood and finished with Black, Oak, or Mahogany color to fit your collection. This cue rack is 28 1/4″ high, 27 1/4″ wide, and it is 2 3/4″ in depth. Flintar Wall Cue Rack, Stylish Premium Billiard Pool Cue Stick holder can hold 6 cues,16 balls, and one triangle and one diamond ball rack. You will also need to mount this rack to a wall. It comes with all the needed screws and it is very easy to assemble. 
ISZY BILLIARDS 8 FOOT HEAVY DUTY FITTED LEATHERETTE POOL TABLE COVER
Iszy Billiards Heavy Duty Leatherette Pool - Billiard Table Cover For 7, 8 or 9 Foot Table Several Colors To Choose From
as of November 27, 2023 2:44 am
While most people just forget or ignore choosing to cover their pool tables, it is highly recommended not to. It is very important to always cover your pool table and protect it from dust, humidity, or any other reason that might get it damaged if it wasn't covered.
Iszy Billiards 8 Foot Heavy Duty Fitted Leatherette Pool Table Billiard Cover is one of the best pool tables covers available on Amazon.  It is made from Leatherette which is water-resistant and very long-lasting material. In addition, this pool table cover is 115.5 " long and  71 "  wide in total which fits most 8 foot tables.
CONCLUSION
To sum up, it is very important to take good care of your equipment at all times. Whether this equipment is used for public use or for your personal use. If you are looking for the basics as a business owner, you would basically need to purchase all the pool table accessories mentioned above except the optional tools such as the Bowtie scuffer/shaper, and the Magic Ball Rack. However, if you are an amateur or an advanced pool player, you definitely should consider these two items.